Regular price
Sale price
$89.00 USD
Unit price
per
Sale
Sold out
Share
Gifts with the book:
- 6 posters A4 (20x30cm) ship 7 of November
- 3 posters A3 (30X40cm) shipped with the book on 15 of November
- Signing by the autor on request 
yet 2500 readers of "A Life In Range Rover"
For twenty years I have been an automotive journalist. Like many car fans, I have always adored Porsche, for its history, its singularity, its evolution. Having previously described my love for the Range Rover, another unique vehicle, it seemed unimaginable to me not to celebrate the sixty years of the 911.
I have been able to do so by drawing on my own archive of more than five hundred adverts and catalogues, and by exploring the archives of the Porsche Museum, which collaborated closely in this this book. The commercial success of the 911 owes not a little to Porsche's communication, which has proved simple, effective, and sometimes a bit provocative. Judge for yourself, the brand's advertisements and catalogues are often little gems.

Depuis 20 ans que je suis journaliste automobile et comme beaucoup j'ai toujours aimé Porsche, pour son histoire, sa singularité, son évolution. Après m'être occupé du Range Rover dans un précèdent livre, il me semblait inimaginable de ne pas fêter les 60 ans de la 911.
Au travers de plus de 500 publicités et catalogues, mes archives complétées par celles des archives du Porsche Museum (qui a étroitement collaboré à la réalisation de cet ouvrage) ont permis ce livre. Le succès de la 911 s'explique aussi par une communication juste et précise, simple, efficace, un brin provocante parfois. Vous en jugerez par vous-même, les publicités et les catalogues de la marques sont souvent de petits bijoux.
View full details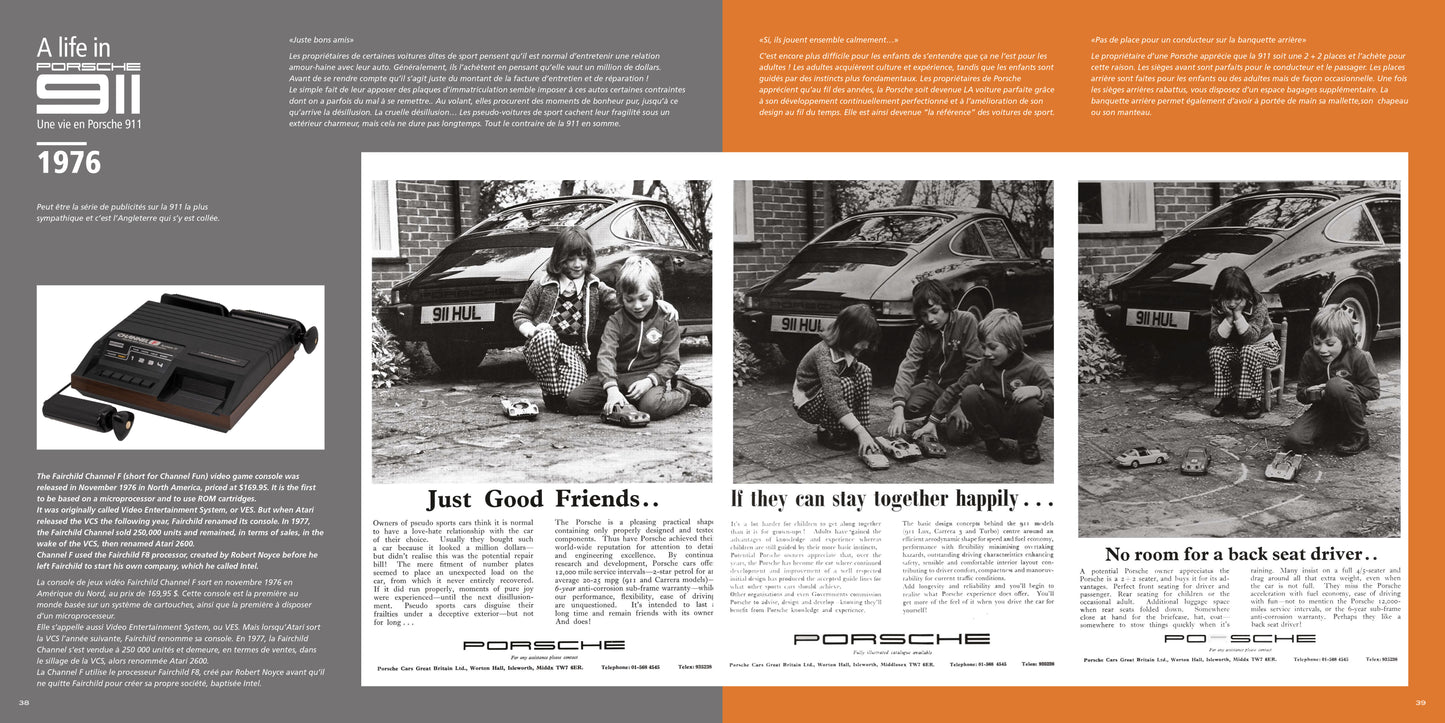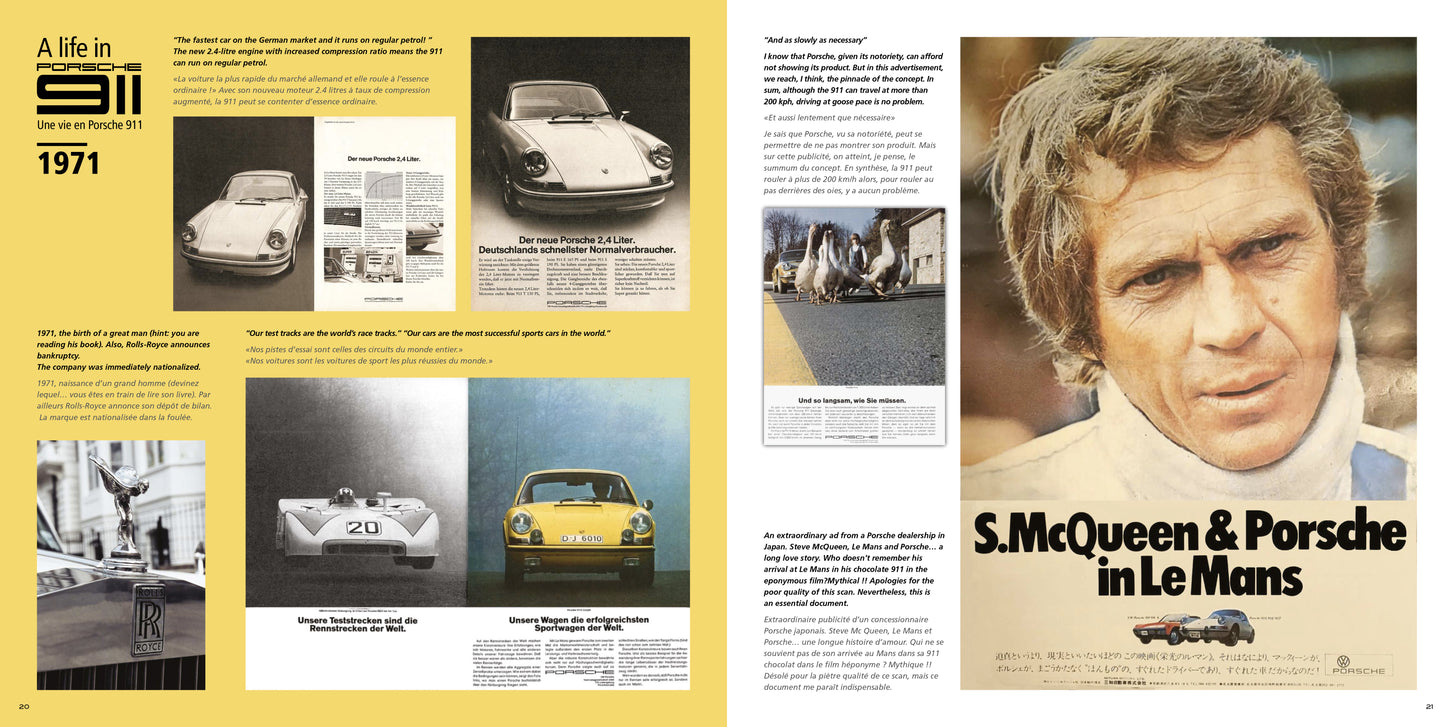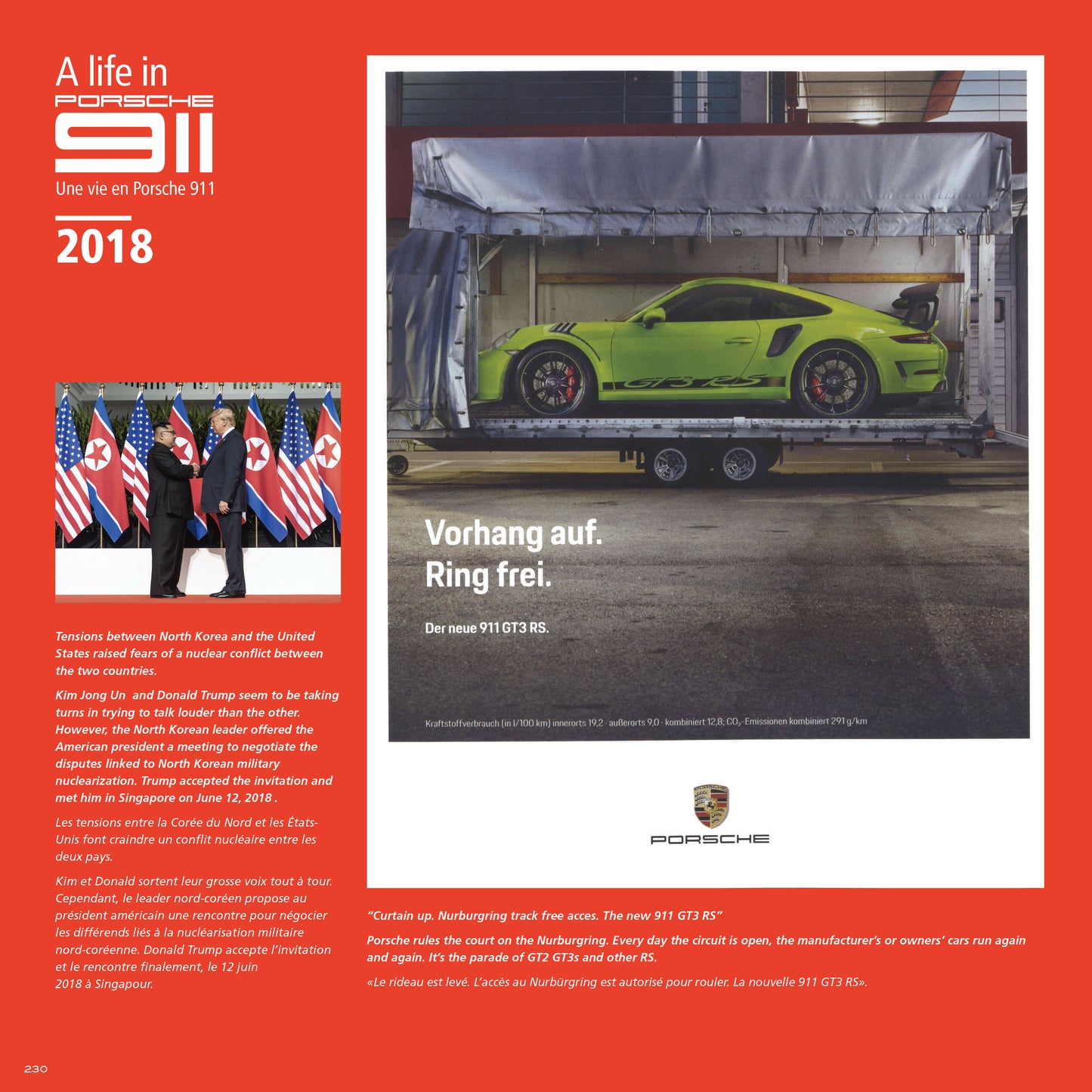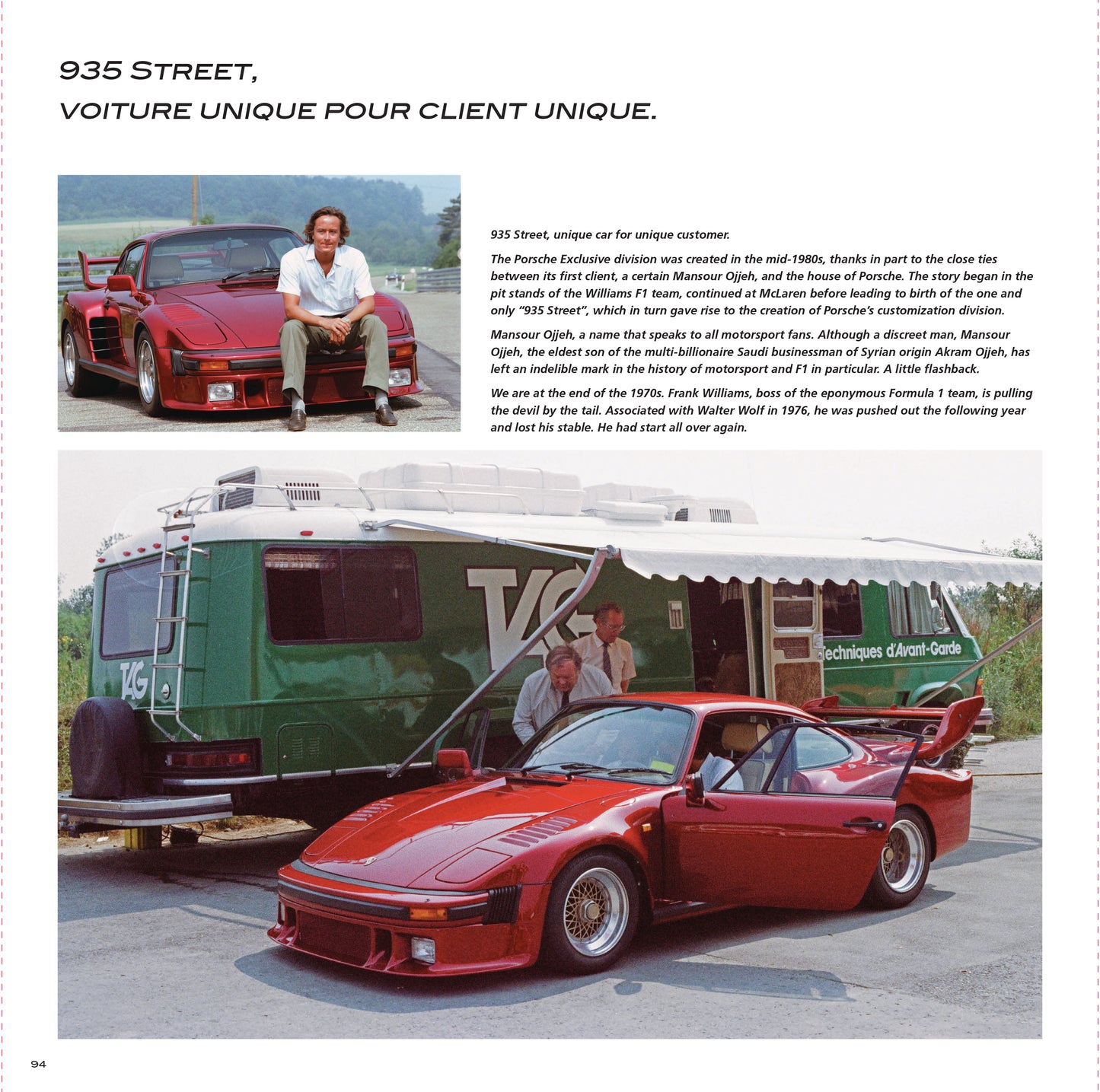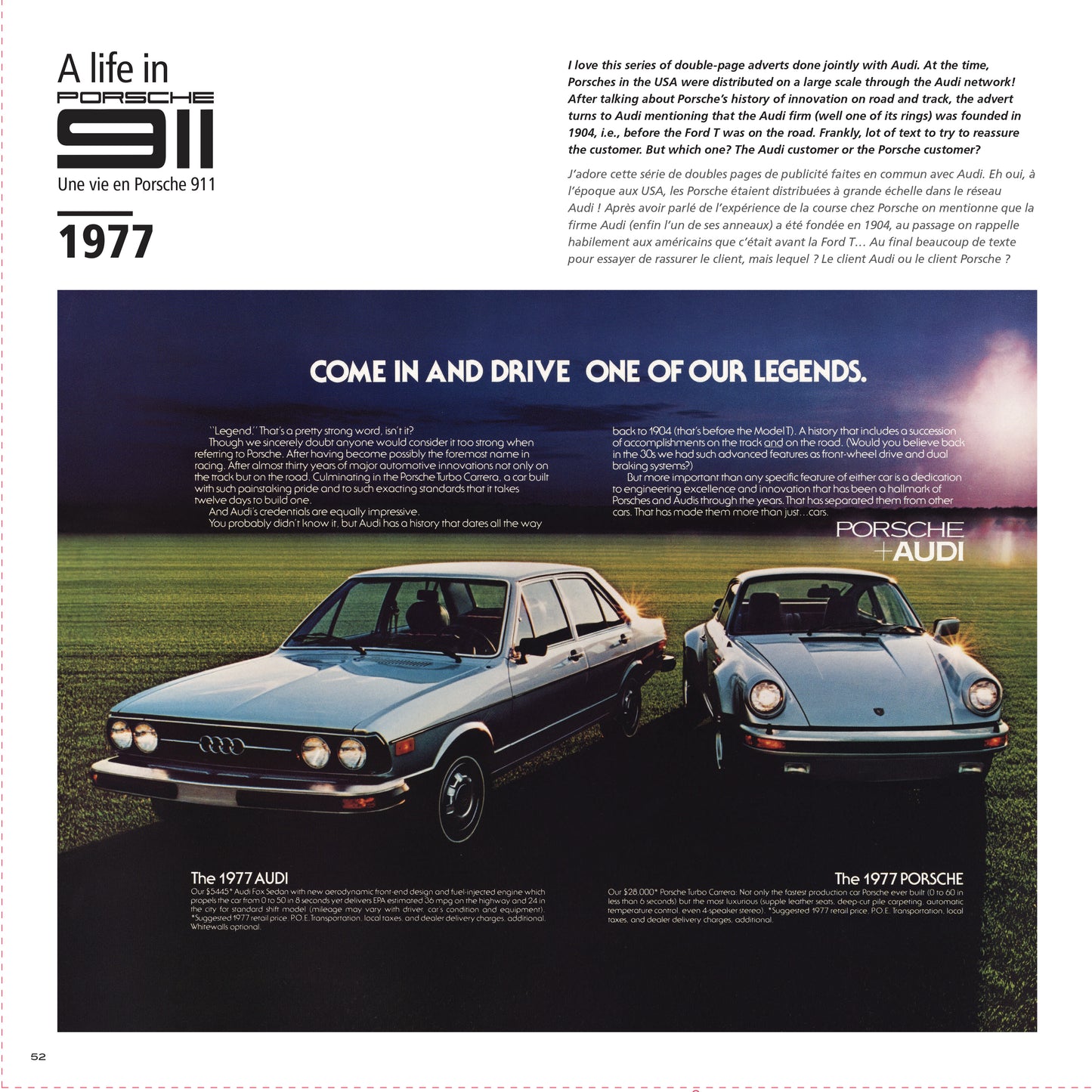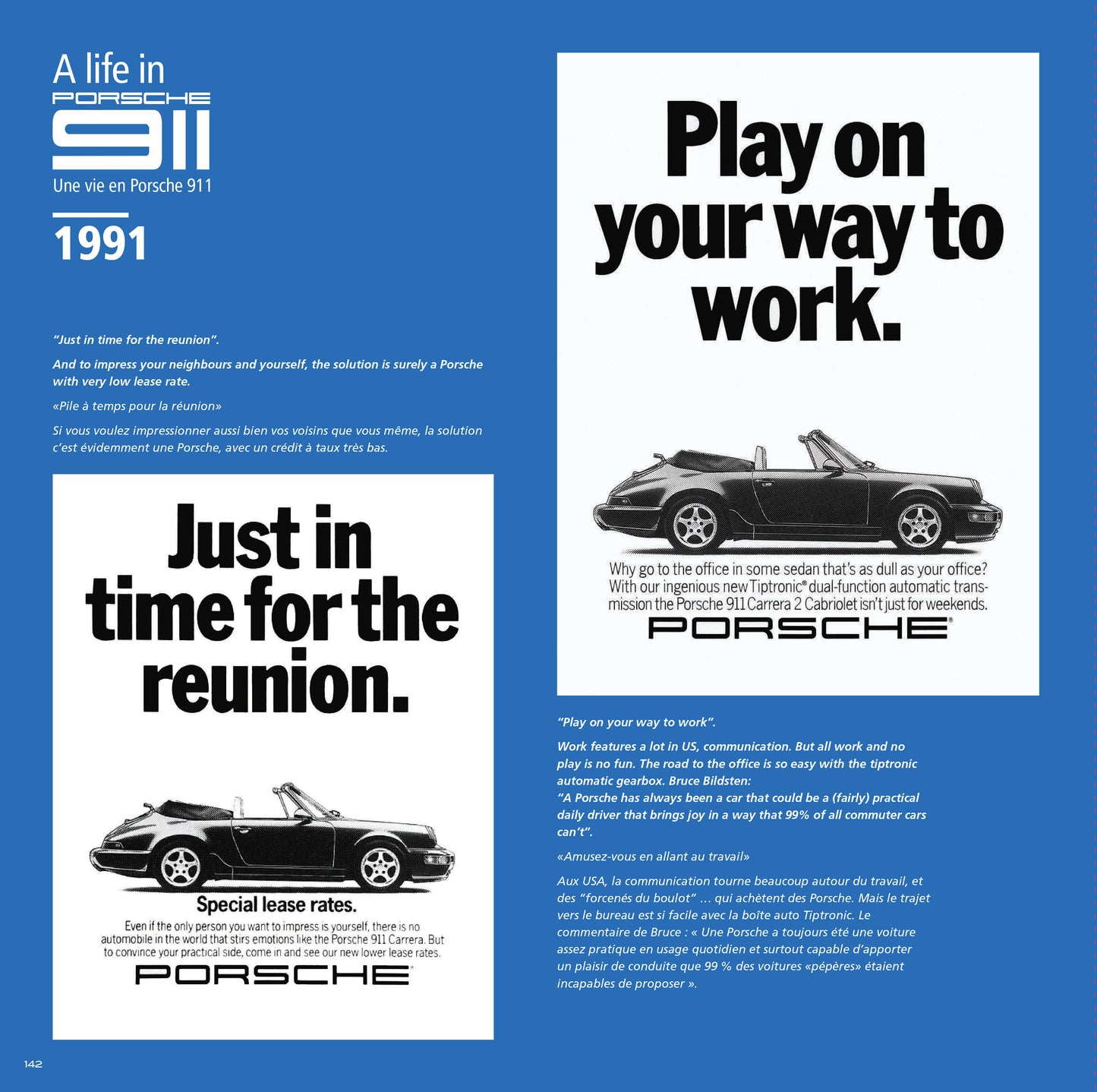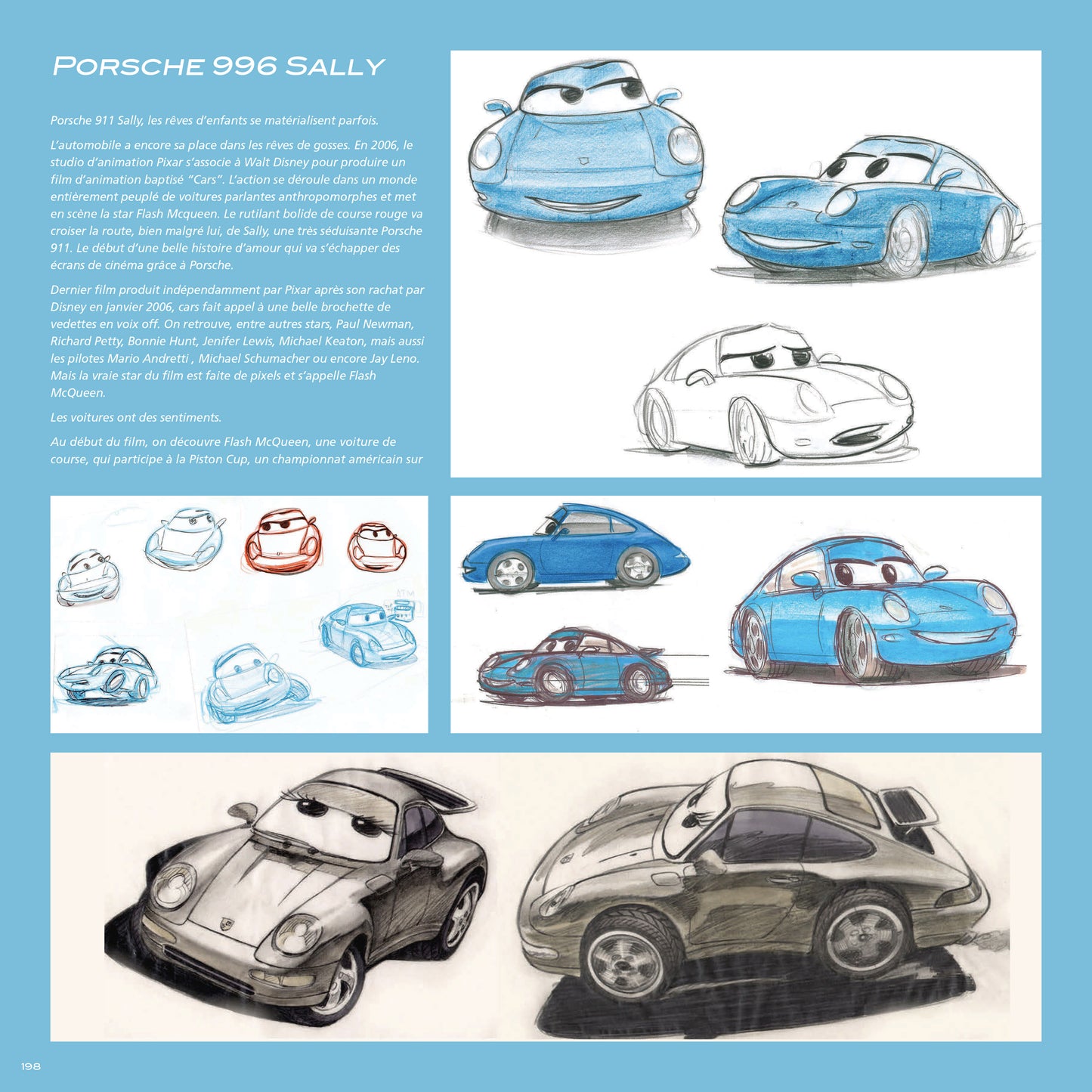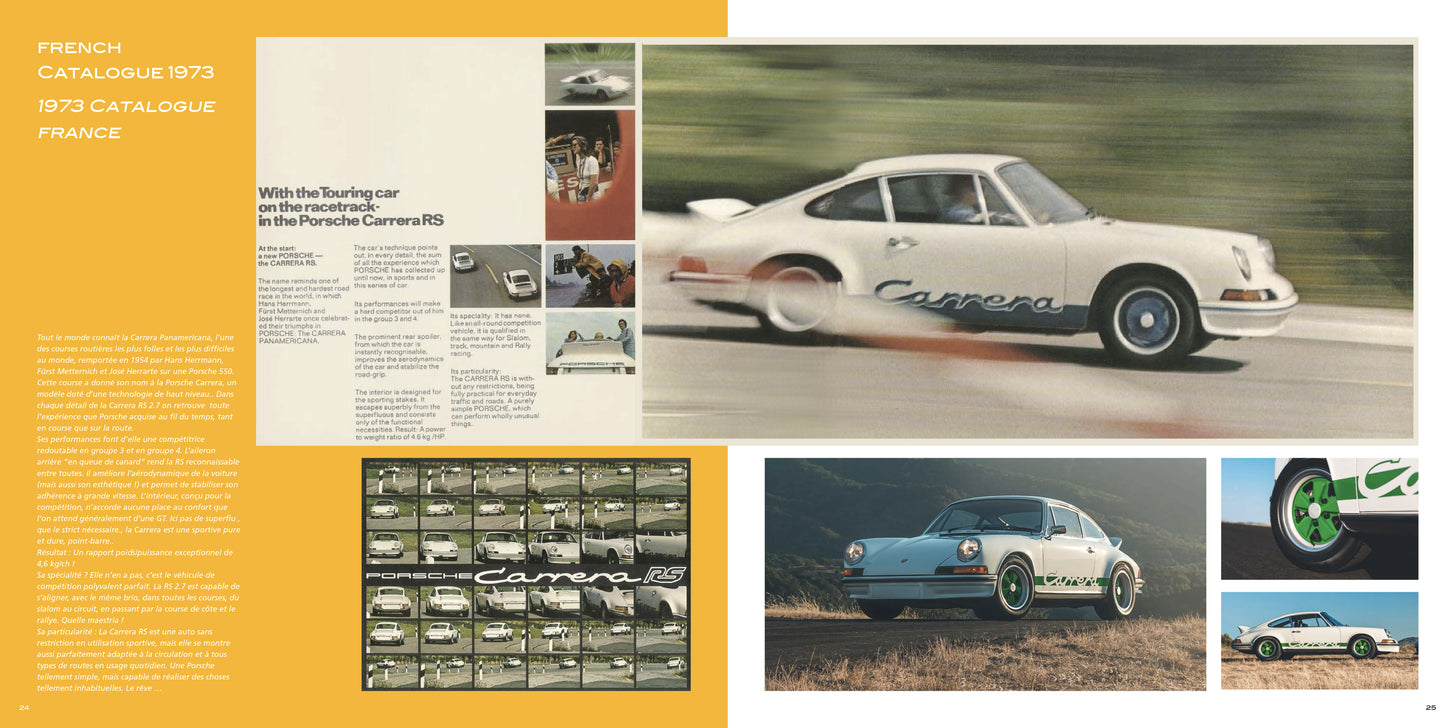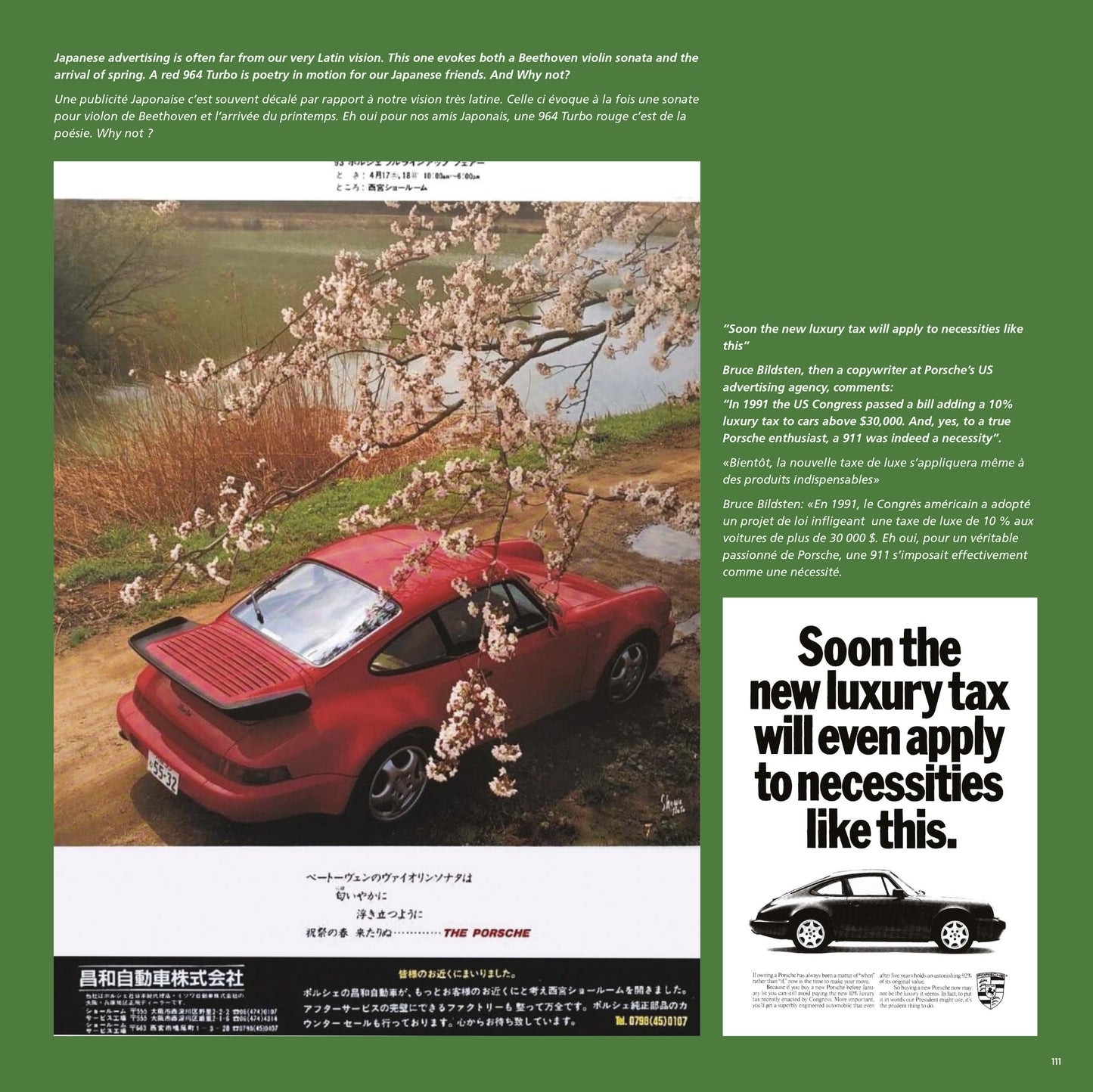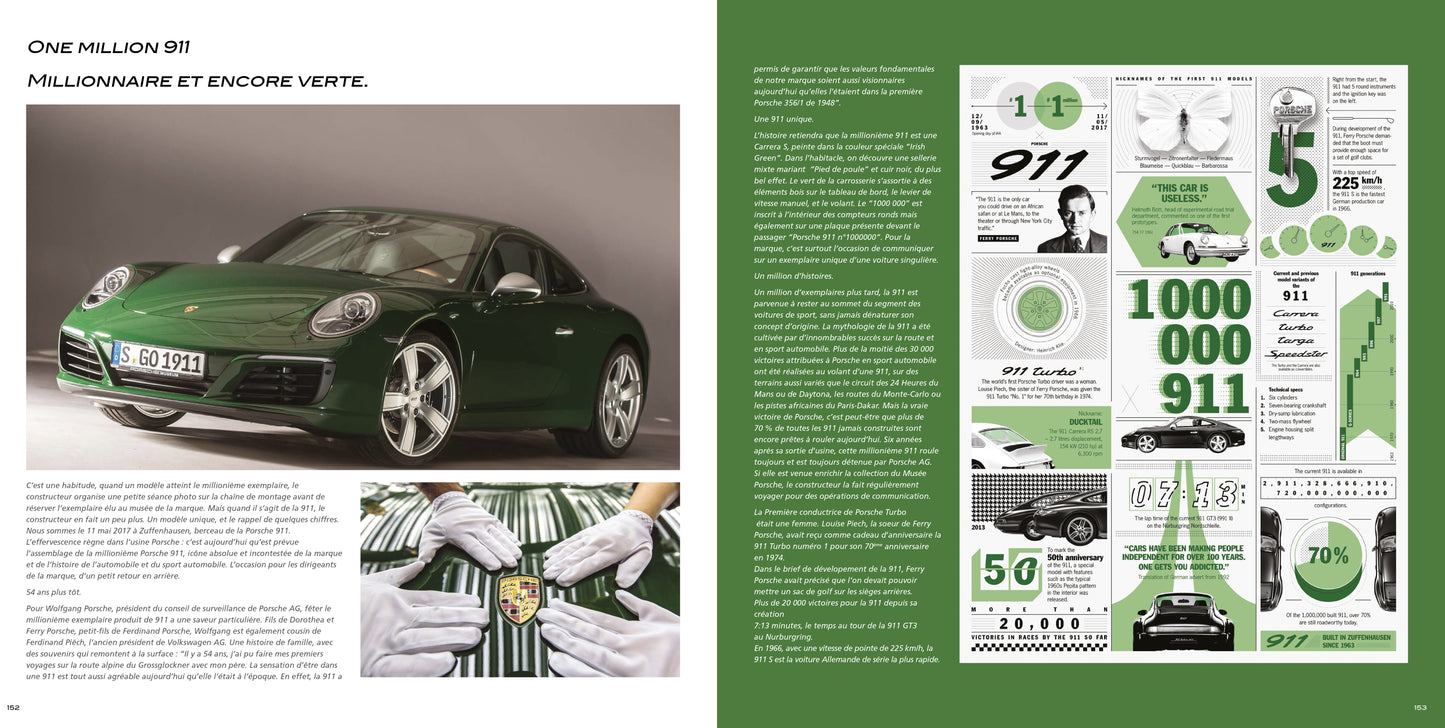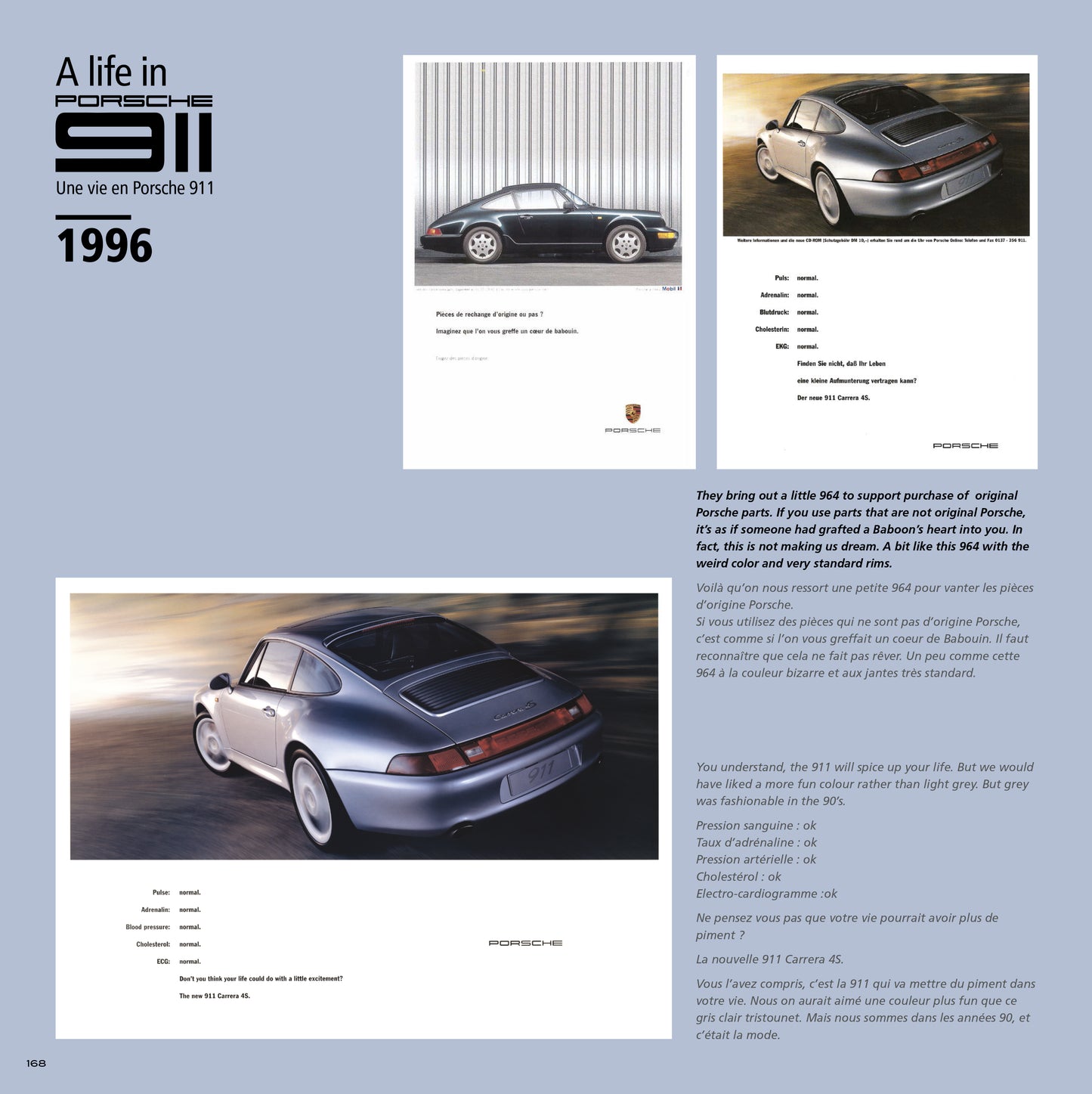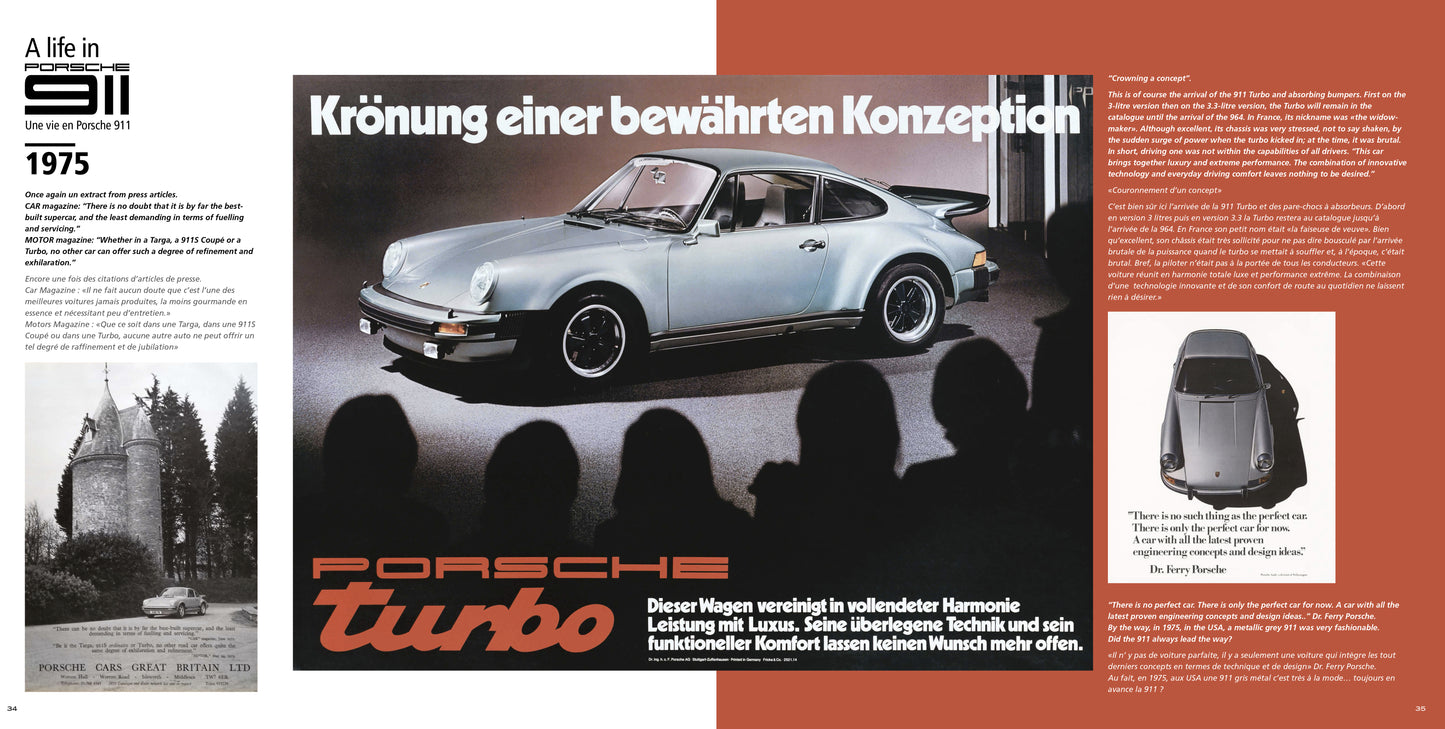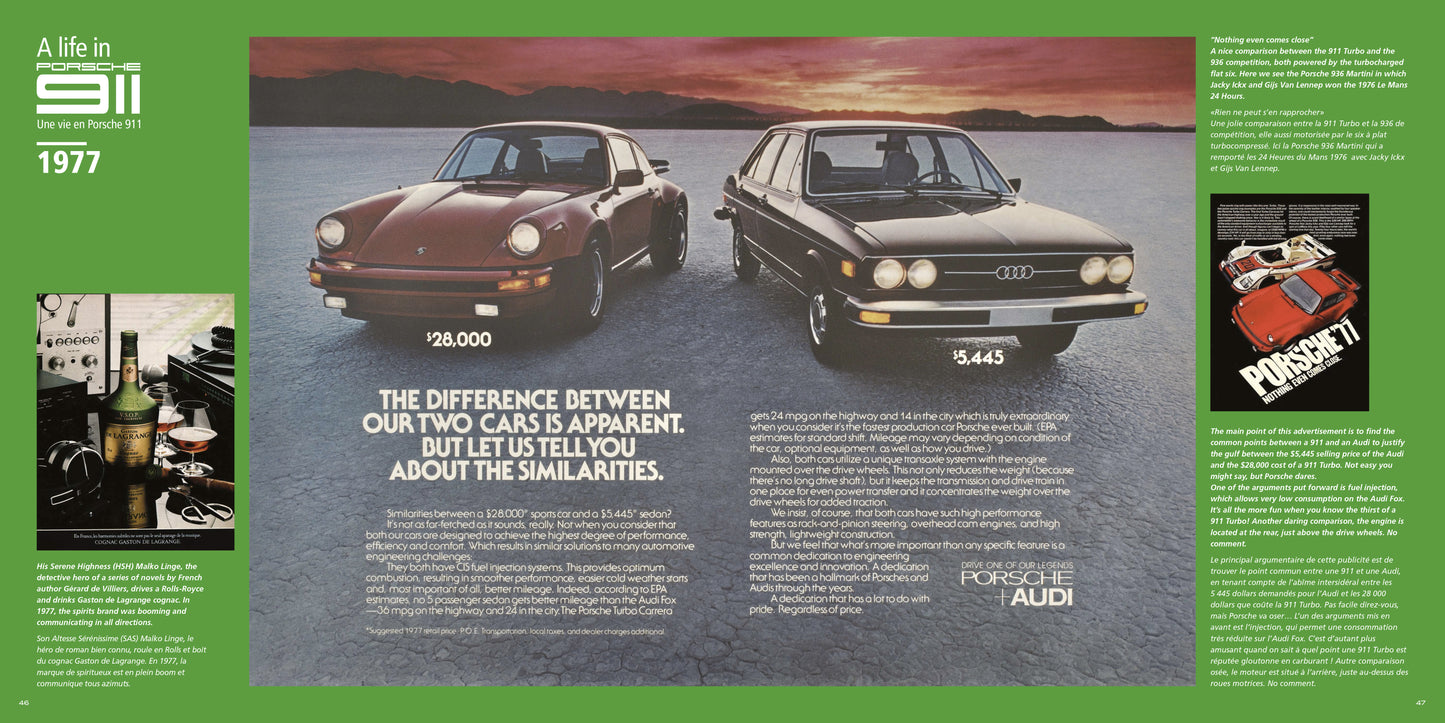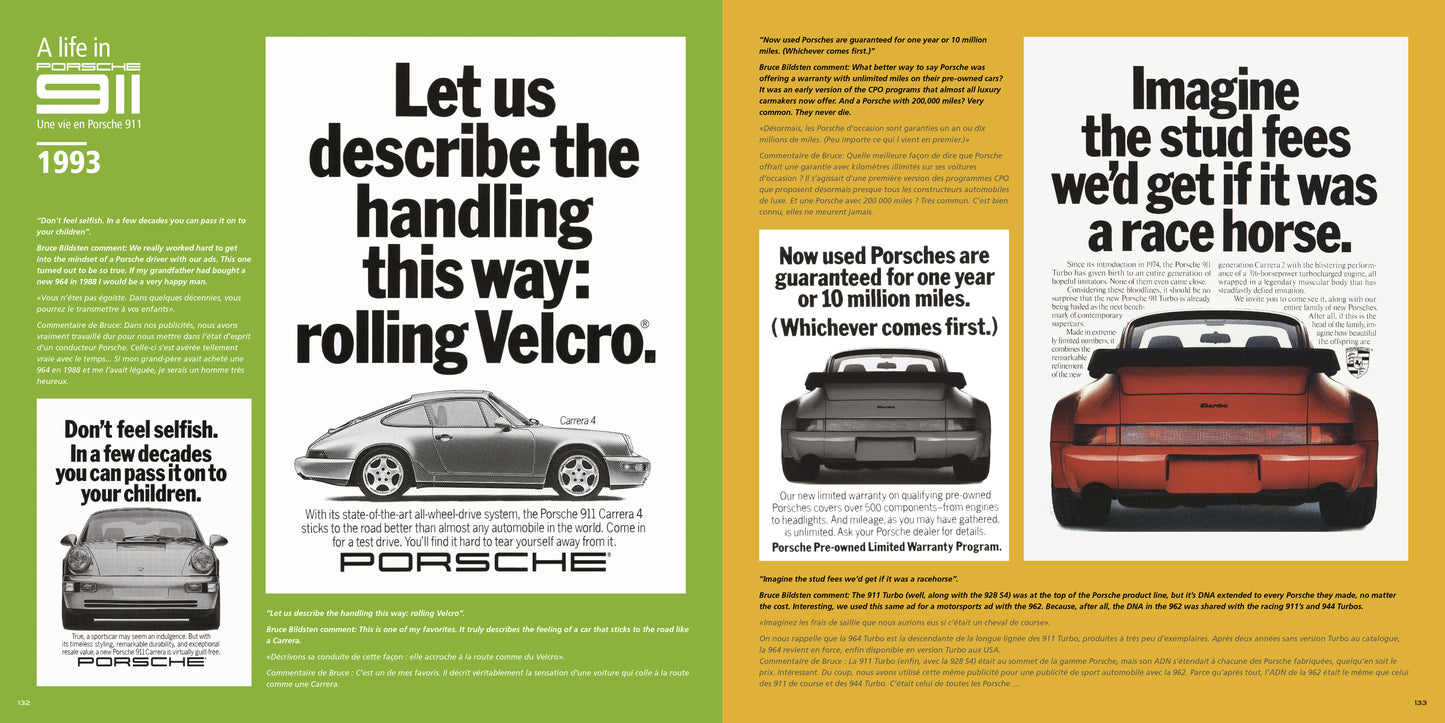 Shipping

Standard shipping did not included tracking and insurance. fast shipping included tracking and refund if lost. From 15 Euro Worlwide spedition